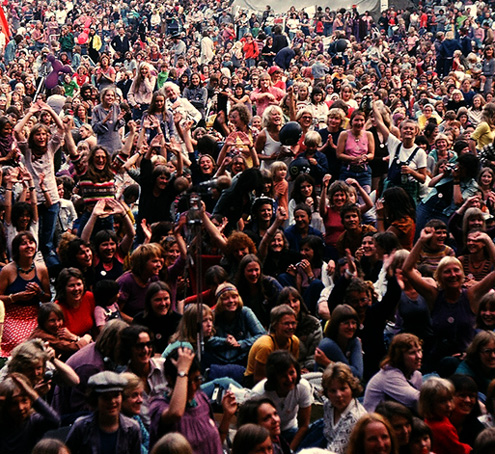 Statement of the Flying Lesbians on their LP 1975:
We, the flying lesbians, are lesbian and feminist and play rock music for women, preferably on women's festivals, but we are not a showband and not professionals. we women start to play our own music and to say in our own texts what concerns us, this is an important part of "women's culture".
Monique Wittig and Sande Zeig describe the Flying Lesbians in Lesbian Peoples – a Dictionary:
FLYING LESBIANS. They stem from, as their name implies, traveling love companions. The Flying Lesbians come from Germania and have love companions everywhere. Thanks as singers and musicians their fame is due to the fact that they were the first group of traveling lesbians in the time of rage that heralded the glorious time.
Paris 1976, Munich 1981